THE DRINKER
EAT - DRINK - BE MERRY
---
---
---
---
---
---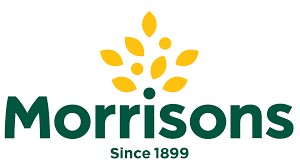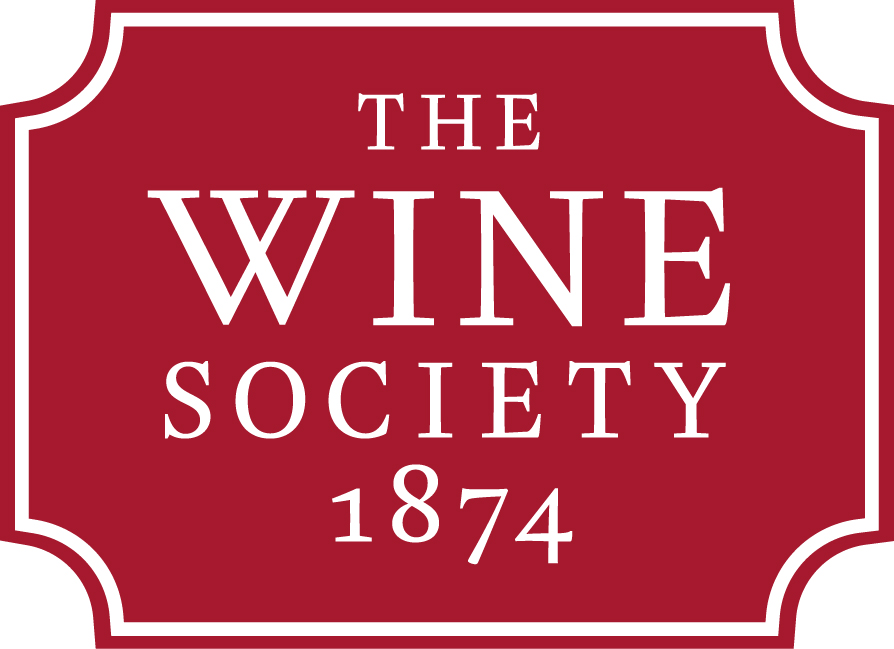 MARKS AND SPENCER TOP WINES IN PRICE CATEGORY 2017


SUMMARY
They've really upped their game in terms of the sub £10 wines, a very impressive line upindeed. Very good in the £15 plus bracket, (particulalry Burgundy) and at the top end, also some great buys from Chile and Argentina, the Aussie whites did particularly well but the real stars are the whites from Burgundy, whoever is buying this is doing a proper job. The overall scoring for M & S is very high as you'd expect.

Please note that not all wines are available in all stores and the prices are as correct as I could get them (some prices may be the on-line case price).

KEY
The reds are written up in this colour
The whites in this colour
Pink in this colour
Fizz in this hue
Sweets and forts in this colour



Up to £10
Costa Fresca Sauvignon Blanc (Chi) £9.00 /89
Big aromatic sauvignon, floral, vibrant acidity, well priced
Dolphin Bay Chardonnay (SA) £6.00 /88
Good fresh green apple, nice minerality, vanilla, coconut
Ken Forrester Workhorse Chenin Blanc (SA) £8.50 /90
Beautiful omplex nose, pear and honey, tropical fruit palate, smahing
Domaine Jacky Marteau Touraine Sauvignon Blanc £10.00 /89
Tight sauvignon, green hedgerow and orange peel, well made
Tapada de Villar Vinho Verde £9.00 /89
Light fresh spritz, light and delicate, green apple freshness, easy drinking
Barossa Viognier, Sam Wigan, Yalumba £10.00 /90
Honeysuckle and white pepper, soft full body, complex finish
New York State White (USA) £9.00 /89
Good forward green fruit nose, body, very easy to drink
Alta Luna Gewrtztraminer (Ita) £9.50/88
Lovely grassy nose, floral but dry palate, very good gewertz
Tapada de Villar Vinho Verde (Por) £9.00/88
Light fresh spritz, dry, hint of minerality, seltz, very refreshing
Vin du Pays du Gers (Fra) £5.50 /88
Light dry white, simple easy drinker, kiwi and green apple
White Burgundy £10.00 /86
Steely nose, unripe apple, soft in mouth, good body, great value
Baron de Hoen Pinot Gris Vielles Vignes £10.00 /90
Lovely wine, off dry toward medium, white blossom, lovely aromatics, bargain
Barossa Valley Chardonnay £10.00/ 90
Tropical melon nose, really good example of Aussie chardonnay, full bodied
Sicilia Bianco IGT (Ita) £7.00 /89
Lovely lemon peel nose, balanced body and acidity, well made
Fisherman's Catch Chenin Blanc (Arg) £7.00 /89
Easy drinking chenin, melon and lime, refreshing party wine
Tikves Smederevka Rkaciteli 2013 (Mac) £8.00 /90
Good open floral nose, peach blossom, lovely wine, a real bargain
William's Well Gewertztraminer Riesling 2014 (Aus) £9.50 /90
Lovely white blossom nose, floral, clean, medium sweet, easy drinker
Cascara Limari Valley Chardonnay 2013 (Chi) £10.00 /90
Green apple, good body, some minerality, great wine at the price point
Lo Abarca Riesling 2016 £10.00 /89
Aromatic, floral nose, good firm fruit palate, full on dry riesling
My house white for the season, fruity and fresh, interesting and fab price
Cotes du Luberon Blanc (FRA) £8.50 /89
White stone fruit and blossom nose, fresh acidity and lovely minerality
Gavi Quadro Sei (ITA) £9.00 /89
Lime peel, citrus zest, good body and acidity, lovely forward fruit
Golden Valley Grasevina 2014 (CRO) £10.00 /89
Grass and apple peel to the fore, fresh, ripe fruit, interesting, good
Mineralstein Riesling 2013 (Ger) £10.00 /88
Pleasing floral notes, flinty palate, very good at the price
Vinalta Chardonnay (ARG) Offer Price £6.50 /91
Full on intense chardonnay nose, burnt butter and petrol, really great value
Fragoso Chardonnay £8.50 /89
Good warm tropical chardonnay, all about the fruit, melon and pineapple no oak,
Lock Keeper's Reserve Chardonnay (AUS) £10.00 /89
Tropical fruit chardonnay, melon and lychee, good body, well made
CM Carmenere Elqui £8.50 /90
Warm and intense, deep and complex, tar, ink, blood, lots going on
Helderberg Cellars Cabernet Sauvignon (SA) £10.00 /91
Lovely savoury smoky nose, deep and intense black fruit, classy BBQ wine
Crow's Fountain Shiraz/Merlot (SA) £9.00 /89
Bold, ripe, black fruit, soft easy tannins, generous oaky finish
Daniel's Drift Cabernet Sauvignon (SA) £7.50 /89
Bramble and blackcurrant nose, fruit compote, spice, cedar and pepper
Valdemadera Gran Reserva 2010 (Spa) £9.50 /90
Lovely big oaky nose, developing well but retains heaps of black fruit
Plessis-Duval Saumur Champigny £10.00 /89
Black pepper and black cherry, wood smoke, easy tannins
La Fortezza Merlot (Ita) £7.50/89
Lovely merlot, soft and silky, forward black fruit, bramble and black currant, easy tannins
Grand Plessis Medoc Grande Reserve (FRA) £10.00 /90
Lovely hint of farmyard, black pepper, spicy, good tannic structure, bargain
Terres de Moraines Madiran 2012 (FRA) £9.50 /89
Inky, forward black fruit, tar, tanninc, big and powerful, spicy, pepper, lovely
Jounery's End Kendal Lodge 2013 (SA) £10.00 /90
Proper new world Bordeaux style, approachable fruit, complex and deep
Dolcetto D'Asti 2014 (ITA) £8.00 /91
Ripefruit, plum and damson, blueberry and spice, lots of wine for the money
Nergoamaro 2015 (ITA) £8.00 /90
Good oaky nose, integrated tannins, sweet ripe black fruit, very good
Caruso e Minini Perricone (ITA) £9.00 /91
Spice, aniseed, black currant palate, sweet and generous, hint medicinal
Recanati Carignan Petite Sirah 2014 (Israel) £10.00 /92
Intense and concentrated, complex wine, full bodied, pepper, tar and tannin
Chateau Ksara Clos St Alphonse 2013 (LEB) £10.00 /90
Blackcurrant and oak nose, lovely structure, not overbearing, big fruit
Angelito Rosado (Spa) £8.00 /89
Pink blossom nose, layers of red fruit, lots of wine here, bargain
Pinot Grigio Blush Frizzante - Finazzer (ITA) £7.00 /90
Lovley light fizz, fun summer wine BBQ, garden party, fruit, delish
Coteaux Varois Provence Rose (FRA) Offer Price £6.50 /90
Peach and cherry, lovely looking bottle, smashing wine, great value
HouseRose (Fra) £5.00 /89
Raspberry look and nose, bubblegum finish, perfect summer party wine
Reserve du Boulas Cotes du Rhone Rose £9.00 /88
Classy looking bottle, light refreshing and well made
Jewel of Nasik Zinfandel Rose (INDIA) £7.00 /89
Hint of sweetness - off dry,good red fruit nose, lovely balanced wine from India
Dry Old Amontillado (37.5 cl) (Spa) £9.00 /90
Good in every way, complex, nutty, dry, fantastic
Dry Old Oloroso (37.5 cl) (Spa) £9.00 /93
Complex, elegant, long finish, fantastic wine amazing price
Hermits Hill Botrytis Semillon 2009 (37.5 cl) (Aus) £9.50 /90
Full rich and fruity, intensely sweet, good acidity to balance



Up to £15
Petit Chablis, Paul Espitalie £11.00 /90
Open lemon peel nose, good minerality and fresh green apple palate
Paul Cluver Elgin Riesling (SA) £13.00 /90
White flowers on the nose, fresh fruit salad palate, off dry, lovely
Macon Villages Uchizy (FRA) £12.00 /90
Lovely soft creamy palate, forward fruit, melon and lime, proper grape driven chardonnay
Macon Villages La Roche Vineuse £14.00 /91
Limestone soaked in mango, tropical and toasty, really classy wine
Fides Grenache Blanc (SA) £14.00 /90
Deep complex looking wine, new oak on nose, good forward citrus palate
Florent Rouve Vire-Clesse Vielles Viugnes (FRA) £14.50 /90
Soft oak, green apple, really well balanced acidity, beautifully made
Earth's End Otago Riesling 2013 £13.00 /90
Floral and aromatic, classy riesling, cool and deep, great wine
King's Ridge Oregon Pinot Gris £14.00 /91
Good cool climate PG, melon, peach and pear, fresh and elegant
Sancerre Les Ruettes 2014 £16.00 /90
Stylish Sancerre, light, fresh and crisp, zesty lime pith, great value
Craft 3 Pinot Noir (NZ) £13.00 /89
Beautiful gamey nose, sweet berries, classy use of oak
Langhe Nebbiolo (Ita) £11.00 /89
Delicate bramble nose, easy drinking lunch wine, will thrive with food
Nicosia Etna Rosso (ITA) £11.00 /90
Pale, light, easy tannins, lovely fruit, a food wine, great value
Stepp Pinot Noir (Ger) £15.00 /90
Classy looking bottle, soft violet and redcurrant, easy tannins, complex and smoky
Colome Altitude Blend Malbec/Tannat/Cab Franc (Arg) £12.50/90
Deep black currant nose, forward ripe intense fruit, lovely, long finish
Domino del Plata Terroir Series Malbec (ARG) £12.50 /90
Complex wine, chocolate, plum, mint, powerful, hot finish
Seaglass Santa Barbara Pinot Noir (USA) £13.00 /90
Good complex pinot noir, sound redcurrant backbone, vanilla and spice
Houdamond Pinotage 2011 (SA) £13.00 /90
Really well priced pinotage, fruit, structure and heat, spicy black pepper
Sussex Vale Cabernet Sauvignon (Aus) £15.00 /90
Herbal, menthol nose, soft ripe black fruit, powerful, pepper and smoke
Baracca and Fassoldi Chianti Reserva (ITA) £12.50 /90
Spicy pencil box nose, black pepper, deep inky fruit palate, lovely
Buena Vista Zinfandel (USA) £15.00 /91
Big spicy fruity nose, complex and layered, black currant, oak and tar
Mount Bluff NV (NZ) £13.50 /90
Lovely fresh bread yeasty nose, creamy red apple palate, great value



Over £15
Lime Bay Classic Cuvee, (Eng) £20.00 /91
Lime and cooking apple nose, creamy, toasy palate, great stuff
Ridgeview Marksman Brut Blanc de Blancs (Eng) £21.00 /90
Green hedgerow, meadow and nettle, lovely classy drop
Lanson Extra Age NV (Fra) £45.00 /92
Lovely yeasty autolytic nose, complex and deep, beautiful fizz
Oudinot Brut NV (Fra) £27.00 /90
The real deal in Champagne, great price, elegant, complex
Oudinot Brut Rose NV (FRA) £29.00 /89
Lovely ripe light red fruit, great balance and poise
Charles Orban Blanc de Noirs NV (FRA) £31.00 /92
Lovely savoury njotes, green apple and yeast, really complex
Lioco Chardonnay, Sonoma, California £25.00 /92
Very classy, complex citrus, creamy nose, fresh, long and complex finish
Sancerre Silex - Brochard (Fra) £18.00 /91
Herbaceous and stalky nose - good, classy green herb palate, really very good
Chassagne Montrachet Premier Cru Les Baudines 2013 £55.00 /94
Top end wine, floral nose, good body, ripe stone fruit, lingering finish, great stuff
Schug Carneros Chardonnay (USA) £18.00 /90
Really very very good chardonnay, very classy, great value, top wine
One Man Band 2013 (SA) £16.00 /91
Black pepper and tar on nose, fruity, blackcurrant, earthy, pepper, oak, spice
Vasse Felix Heytesbury 2012 (Aus) £47.00 /91
Complex nose, forward fruit, violets and earthiness, complex and deep
Napa Cellars Cabernet Sauvignon (USA) £20.00 /92
Classy wine, full on fruit and alcohol, powerful and very complex
Barbaresco Cascina Morassino 2009 (Ita) £32.00/89
Soft light and subtle, pepper and ripe black cherry, good acidity
Meyer Pinot Noir (CAN) £20.00 /89
Lovely light pinot noir, spice and blueberry, cedar and spice, balanced
Villalta Amarone Della Valpolicella Classico (ITA) £52 magnum, £26 bottle /91
Rich ripe generous fruit, full body, complex, deep, beautiful warming winter wine
15 Year Old Oloroso Dry Sack (Spa) £25.00 /92
Rich and warming, good sweetness, intense, layered and complexe
Late Bottled Vintage Magnum(POR) £28.00 /91
Proper LBV, ripe and intense black fruit, sweet and powerful

Also try the M&S Yorkshire Bitter, the gluten free beer from Kent and the creme brulee liqueur.
Laid Back Lager from Harbour Brewing Co in cans, classy.